America by Bicycle Cycling Delegation to China
April 12 - 26, 1997
April 11 - 25, 1998
People's Republic of China Tour Itinerary
---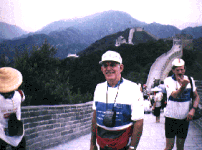 Day 1   Meet in San Francisco for Briefing and Orientation Session.
          Overnight in the San Francisco Hilton.
  Day 2   Depart San Francisco for the Capitol of the People's 
          Republic of China, Beijing.  Upon arrival, meet Chinese 
          Delegation and motorcoach transfer to Beijing International 
          Hotel - 4 Star Hotel.  Beijing is not only the political 
          and administrative center of the People's Republic of China, 
          it is China's single greatest repository of monuments and 
          treasures from the Imperial era.  It is also the second-
          largest and fastest growing municipality in today's China,
          the home and workplace of 10 million people.
  Day 3   Morning cycling excursion to the Summer Palace, a 692 acre 
          estate and retreat built for the Imperial Household.  
          Followed by an afternoon cycling excursion to Beihai 
          Park, the most popular spot for recreation in Beijing 
          and the best preserved ancient garden in China.  We will
          also tour Round City.  That evening enjoy a special
          Beijing (Peking) Duck dinner.  Overnight at the Beijing 
          International Hotel.
  Day 4   Morning cycling excursion to the Ming Tombs, a lavish 
          resting sight for 13 of the 16 Ming Emperors.  Followed 
          by an afternoon motorcoach to the Great Wall.  Overnight 
          at the Beijing International Hotel.
  Day 5   Depart via motorcoach for Tian'anmen Square, the largest
          public square in the world (100 acres). We will then tour
          the Forbidden City, also known as the Imperial Palace.  
          Located in the heart of Beijing, the Forbidden City is 
          China's most imposing architectural masterpiece spread 
          across 250 acres.  Afternoon motorcoach sightseeing visit 
          to the Temple of Heaven, a masterpiece of 15th century 
          architecture.  That evening we will attend a professional 
          acrobatic show.  Overnight at the Beijing International Hotel.
  Day 6   Scheduled morning motorcoach departrure for Nanjing, 
          the capitol of the Jiangxi Province and birthplace of 
          Communist Revolution in 1927.  Upon arrival there will 
          be a late morning visit to the Confucius Temple, and 
          then transfer to Xuanwu 4 Star Hotel.  Afternoon cycling 
          excursion to Dr. Sun Yat-sen Mausoleum, an imposing 
          monument located on the southern slopes of the Zijin Mountains.  
          You'll climb the 392 granite steps to Memorial Hall.  
          Overnight at Xuanwu Hotel.
  Day 7   Mourning departure via bicycle for Yangzhou with arrival 
          at the Western Garden 3 Star Hotel.  Settled in 770 B.C., 
          Ynagzhou is an especially charming town lying at the 
          juncture of the Yangtse and Hua rivers in the Jiangsu
          Province.  Afternoon cycling excursion to Slender 
          Western Lake recreational area and Ge Garden, so named 
          for the luxuriant Bamboo groves.  Overnight at Western 
          Garden Hotel featuring a formal dinner.
  Day 8   Morning bicycling excursion to Lacquer Carving Factory,
          Jade Carving Factory, and Marco Polo Museum.  Late 
          morning motorcoach to Changzhou, a peaceful riverine town
          that lies astride the Grand Canal.  We'll visit the
          Changzhou Bicycle Manufacturing Plant and the centuries
          old Changzhou Palace Comb Factory.  Overnight at the 
          Changzhou Grand 4 Star Hotel.
  Day 9   Cycling excursion to Yixing, an ancient and picturesque 
          town in southeastern Jiangsu Province bounded by hills on 
          three sides and by Lake Tai, one of China's five largest 
          lakes.   Yixing is mainly known for a special kind of 
          stoneware pottery called Boccaro (Zisha).  Followed by 
          afternoon visits to Ceramic Museum, Ceramic Arts and 
          Crafts Factory, and Shanjuan Cave, we will return via 
          motorcoach to Changzhou in late afternoon.  Overnight at 
          Changzhou Grand hotel with Formal dinner that evening.
  Day 10  Morning cycling excursion to Wuxi, a resort city on the 
          northern banks of Lake Tia and transfer to Wuxi Grand 4 Star 
          Hotel.  Afternoon bicycling excursion to Wuxi No. 1 Silk 
          Filature Factory, the Huishan Clay Figurine Workshop and 
          Jichang Garden known locally as the Garden for Ease of Mind.  
          Overnight at Wuxi Grand Hotel.
  Day 11  Bicycling excursion to Suzhou, one of China's oldest 
          continuously inhabited towns and is, by Chinese standards, 
          among the country's most beautiful cities.  After lunch 
          motorcoach tour of Tiger Hill, hand built over 2500 years ago 
          by the King of Wu, the Tarrying Garden, one of four of Chin's 
          nationally protected gardens, and the Embroidery Research 
          Institute.  Evening cultrual visit to the Night Classical 
          Garden in the Garden of the Master-of-the-Nets.  Overnight 
          at Suzhou 4 Star Hotel.
  Day 12  Morning boat trip and motorcoach transfer to Hangzhou, a 
          heavenly city situated on the Qiantang River at the southern 
          end of the Grand Canal.  Arrive and overnight at the Yellow 
          Dragon 4 Star hotel.
  Day 13  Morning boat trip on West Lake and visits to Six Harmonies 
          Pagoda, a pagoda dedicated to the six codes of Buddhism and 
          a visit to a Tea Plantation for the rest of the day.  
          Overnight at the Yellow Dragon Hotel.
  Day 14  Morning train departure for Shanghai, the fifth largest city 
          in the world and one of China's most cosmopolitan cities.  We 
          will arrive at Radisson SAAS Langsheg 4 Star hotel; afternoon 
          visits to Jade Budda Temple and an opportunity to do some 
          shopping.  Evening farewell dinner.  Overnight at the 
          Radisson Langsheg Hotel.
  Day 15  Depart via motorcoach to the Shanghai International Airport
          for return flight home to San Francisco.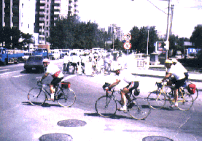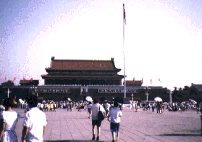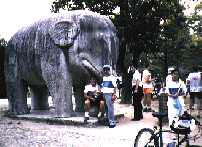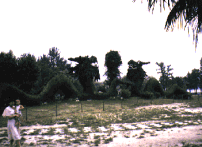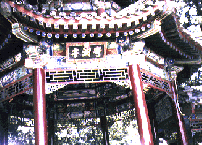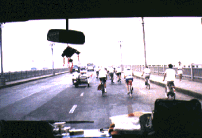 ---
This is a first class adventure proudly offered at $4,500 per person plus a $100 registation fee to reserve your spot. Plan your next adventure and register today! Simply send us some email at [email protected].
---

Here's what cyclists are saying about America by Bicycle!


Questions about our tours? Drop us a line at [email protected]
Copyright 1995, America by Bicycle. All rights reserved. All trademarks are owned by the respective company or America by Bicycle. P.O. Box 805, Atkinson, NH 03811-0805, (603)382-1662, FAX (603)382-1697
Web design services provided by SurfUtah.com